TIGER, LLC provides consulting services and product development in the Capital Markets, Financial Services sectors. TIGER was established by a group of highly creative and competent Professionals. The company is based in Greenwich, CT and has an excellent working environment for its employees. Our company serves both the domestic and international sectors.

Our Goals

Our goal is to exceed the expectations of our clients by providing outstanding customer service, increased flexibility and greater value. Our team of Software Professionals judiciously meets the client's multi-dimensional technological requirements.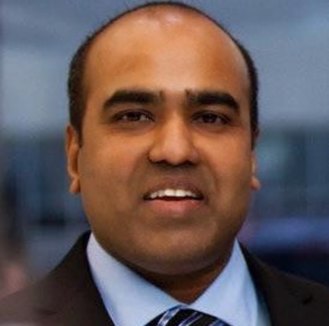 Mohan Thurairajah

Chief Executive Officer

Seasoned technology executive with experience in firms ranging from well-established large institutions to successful entrepreneurial start-ups. He has a passion for understanding financial technology, creating transformational systems, and creating extremely stable technology and product solutions.Mohan has more than 15 years of experience designing and building world-class trading systems. Mohan was part of the early development team at the Intercontinental Exchange (ICE), which grew from startup enterprise to leading, global commodities exchange. Over seven years at ICE, he was deeply involved in many aspects of building, testing and deploying the ICE trading platform, including Clearing, Broker Trade Submission, Electronic Confirmation, Sell Side FIX Development, Post Trade Management System, Broker/Dealer Market Router and Client Gateway. Prior to joining Tiger, Mohan was Global Head of Connectivity and Tech Lead at TradingScreen, a leading EMS. He received a Bachelor's of Science in Computer Science & Mathematics at the University of London and was a Research Assistant in Computer Science at Oxford University.

TIGER has developed a reliable network of its alliances with technology market participants to manage the collaborative environment successfully.


Solarflare is the pioneer in high-performance, low-latency 10GbE server networking solutions. Its architectural approach combines hardware and software to deliver high-performance server adapter products and application acceleration middleware for superior performance in a wide range of applications including high frequency trading, high performance computing (HPC), cloud computing, storage and virtualized data centers.


Informatica provides data integration software and services that enable organizations to gain a competitive advantage in today's global information economy by empowering them with timely, relevant and trustworthy data for their top business imperatives.


Company specializes in developing and marketing computer hardware systems and enterprise software products – particularly its own brands of database management system.


ACTIV is a global provider of real-time, multi-asset financial market data and solutions. ACTIV offers neutral, managed services for buy and sell-side firms and technology providers seeking a complete market data solution that encompasses both global content management and data delivery across the enterprise. With coverage spanning more than 150 equity and derivatives exchanges around the world, ACTIV is the only truly end-to-end, independent market data utility in the industry.


Altera Corporation is the pioneer of programmable logic solutions, enabling system and semiconductor companies to rapidly and cost effectively innovate, differentiate, and win in their markets. Altera offersFPGAs, SoCs with embedded processor systems, CPLDs, and ASICs in combination with software tools, intellectual property, embedded processors and customer support to provide high-value programmable solutions to over 16,000 customers worldwide.


MongoDB (from "humongous") is an open-source document database, and the leading NoSQL database.


VMware vFabric GemFire is a distributed data management platform providing dynamic scalability, high performance, and database-like persistence. It blends advanced techniques like replication, partitioning, data-aware routing, and continuous querying to help you: Achieve unmatched performance plus database-class reliability.


CentOS is an Enterprise-class Linux Distribution derived from sources freely provided to the public by a prominent North American Enterprise Linux vendor.


The world's fastest high-velocity database, the industry's most advanced and specialized high-velocity, in-memory database.


The company sells managed hosting and collocation services with more than 50 data centers (over 2 million square feet) in North America, Europe, and Asia, automated management and provisioning systems, and information technology consulting. Savvis has approximately 2,500 unique business and government customers.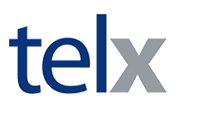 Telx is a leading provider of interconnection and secure data center services in strategic, high-demand North American markets. With 20 data centers supported by 100% Uptime SLAs and 24 Hour Cross Connect guarantees, Telx increases speed to market and reduced connectivity costs by providing direct connectivity to the industry's highest performance networks and access to 1,100+ customers, including leading telecommunications carriers, ISPs, cloud providers, content providers and enterprises.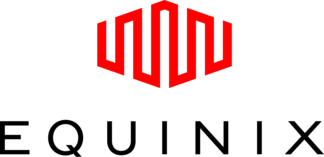 Equinix is the world's largest IBX data center & collocation provider, offering the fastest application performance, lowest latency routes worldwide.


The Financial Information eXchange (FIX) protocol is an electronic communications protocol for international real-time exchange of information related to the securities transactions and markets. With trillions of dollars traded annually on the NASDAQ alone, financial service entities are investing heavily in optimizing electronic trading and employing direct market access (DMA) to increase their speed to financial markets. Managing the delivery of trading applications and keeping latency low increasingly requires an understanding of the FIX protocol.